Storage Cabinets & Spillage Kits
Manufactured to our own specifications, Kemico offers its clients a complete range of storage cabinets, designed to help them comply with the complex laws governing segregation and the storage of chemicals. These robustly constructed cabinets have been designed for the the storage of; Flammables, Acid / Alkalis, Irritant / Harmful and Environmentally friendly products.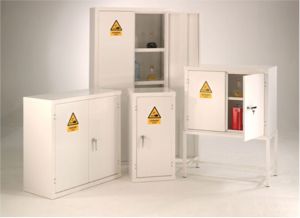 To compliment this range, Kemico has introduced a fast response, portable, emergency Spillage Kit which should be held in all areas where liquid product is being used or stored. Each kit is capable of a theoretical absorbent capacity of 30 litres, more than adequate for the average workshop spillage. Housed in an attractive bright yellow, rot proof nylon kit bag, it comes provided with strong black webbing handles which enable it to be hung, if necessary, close to a potential trouble spot.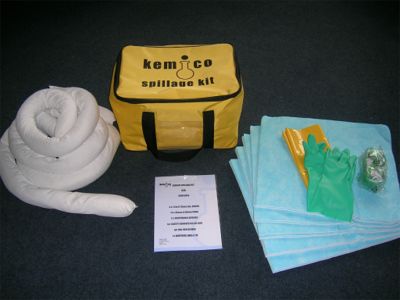 A consultancy service is available to advise customers on their requirements.